Welcome to West Siloam Springs

West Siloam Springs....A Great Place to Live!

In the Town of West Siloam Springs, we are defined less by boundaries on a map than by the sense of shared values our residents hold dear. Small town values, guided growth, preservation of historical, cultural, and natural heritage are just a few of the core principles that makes Town of West Siloam Springs a wonderful place to call home.
---
---
Thank you to our Director of Public Works Waylon Chandler and his crew for taking care of the streets and roads during this winter blast. They all worked diligently the past few days to make sure everything would go as smoothly as possible for our town and its citizens during the storm. They all went above and beyond to keep safety a priority for all.
Thank you to Chief Larry Barnett and his team of officers for patroling the highway and roads and being available for anyone who might need assistance during this artic weather. Our officers were among the very few people who were ready and willing to be out in such dangerous conditions to protect and to serve those in need. We have an awesome team of officers who work great together to keep our town safe.
Thank you to our office ladies for keeping Town Hall open on Thursday for citizens who might need to call or come in. The ladies in the office are proud of our town and works department. They are a big part of the wonderful team of city workers in West Siloam Springs.
Thank you to all! Have a very Merry Christmas and a Happy New Year!
Mayor Wise
Vice Mayor Dixon
---
---
We would like to give a Special Thanks to those that donated to our 2022 Angel tree. Thank you to each and everyone that could help make it a success this year!
| | |
| --- | --- |
| West Siloam Pawn Shop | Mckee- Donated 560 Boxes of Little Debbie's |
| All Star Towning- Thank you for donating the back drop and decorative Fireplace. | Pioneer Seventh Day Advantist Church- For adopting 14 Angel's |
| Thank you to everyone who donated to give each Angel a stocking and to purchase stocking stuffers with. | Dollar general, Bethel United Methodist, and Andy Billings. |
| Community Crisis : For Donating Toys | |
Thank you to all who helped the kids of West Siloam Springs have a wonderful Christmas!
We had a great turn out this year and hope to do it again next year!
Thank you to everyone who donated to our Employee appreciation and for their Children
| | |
| --- | --- |
| TDS Portable Buildings LLC | West Siloam Springs Pawn Shop |
| Frailey's | Cedar Creek Homes |
| Secure Storage | My Family Eye-Care |
| Husong Roofing | Hughes Racing |
| Arrowhead Country Store | Deborah Pittman |
| Larry William's Trucking | William's Tire |
| Utility Tri-State | Marina Foster |
| Marty Hern | Hometown |
| Red Billy's | Glenda Curlee |
| Ground Zero | Garman Trucking |
| Mike's Barber Shop | Mckee- Donated 560 boxes of Little Debbie's |
| Community Crisis - Donated toys for kids | Atwoods |
| CNN Fox Network- Donated 2 Tv's | Sam Beyers |
Thank You to all who donated Gift Certificates!
| | |
| --- | --- |
| The Garden Shed | Kelly's Hair Salon- From Madison Gregory |
| Kelly's Hair Salon- From Ruby Malone | Kelly's Hair Salon- From Jordan |
| La Hacienda #2 (x3) | Cabela's- From Light Em' Up |
| Thank you Pioneer Church for the Girft Cards | |
A SPECIAL THANK YOU
TO
THE CHEROKEE CASINO!
FOR LETTING US USE THE BANQUET ROOM, PREPARING THE MEAL, AND CATERING TO ALL OUR EMPLOYEE'S AND THEIR FAMILY'S
Meeting Dates for the New Year
Here are the Meeting dates for 2023.
Court 8AM Zoning 6 PM Town 6PM
JANUARY 5, 2023

JANUARY 10, 2023

(NO January MEETING DUE TO NO AGENDA)

JANUARY 16, 2023
FEBRUARY 2, 2023
FEBRUARY 14, 2023
FEBRUARY 21, 2023 (TUESDAY)
MARCH 2, 2023
MARCH 14, 2023
MARCH 20, 2023
APRIL 6, 2023
APRIL 11, 2023
APRIL 17, 2023
MAY 4, 2023
MAY 9, 2023
MAY 15, 2023
JUNE 1, 2023
JUNE 13, 2023
JUNE 20, 2023 (TUESDAY)
JULY (NO COURT)
JULY 11, 2023
JULY 17, 2023
AUGUST 3, 2023
AUGUST 8, 2023
AUGUST 21, 2023
SEPTEMBER 7, 2023
SEPTEMBER 12, 2023
SEPTEMBER 18, 2023
OCTOBER 5, 2023
OCTOBER 10, 2023
OCTOBER 16, 2023
NOVEMBER 2, 2023
NOVEMBER 14, 2023
NOVEMBER 20, 2023
DECEMBER 7, 2023
DECEMBER 12, 2023
DECEMBER 18, 2023
To see our Upcoming Events please click here...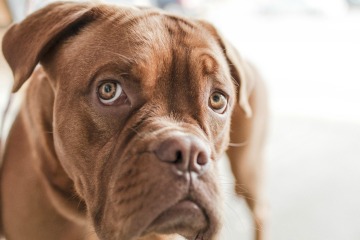 Support Local Animal Shelter
Looking for a furry friend to become a part of your family? Consider adopting a dog or cat from your local animal shelter. An adopted pet will provide unconditional love and companionship to all.
Featured News
DOLLY'S IMGINATION LIBRARY
4/4/2023
DOLLY'S IMAGINATION LIBRARY
INSPIRE A LOVE OF READING
---
GET A FREE BOOK EVERY MONTH UNTIL YOUR CHILD'S 5TH BIRTHDAY.
ENROLL YOUR CHILD IN DOLLY'S PARTON'S IMGINATION LIBRARY USING THE QR CODE FORM AT IMAGINATIONLIBRARY.COM
OR COMPLETE THE ENROLLMENT FORM WE HAVE POSTED AT
SPRING CLEAN-UP 2023
6/6/2023
WEST SILOAM SPRINGS RESIDENTS AND BUSINESSES ONLY
No better time than now to get rid of that "stuff" setting in and/or around the yard & did we mention, IT'S FREE. Only thing you need is a little elbow grease and a few friends/neighbors to get that yard looking great. Let's utilize these...